Exploring beautiful places, soaking up positive vibes, and always embracing new destinations, unique experiences, and new ways of life are all part of life. Solang Valley, one of the world's most stunning and breathtaking locations, feels like a slice of heaven on Earth.
Regardless of the season, Solang Valley happens to be one of the most scenic and thrilling places to visit in Manali. When it comes to the different experiences it offers, it's much more than just another skiing paradise. So, whether you're an adrenaline addict or a peaceful nature lover, this is the greatest destination to visit for your next adventure as there are so many things to do in Solang Valley.
This place is recognized as a ski resort since it is surrounded by magnificent and surreal slopes. With the passage of time, the valley has earned a reputation as a North Indian ski paradise, with a plethora of ski schools offering a variety of ski lessons.
Skiing is available in the winter, and as the snow melts in the summer, parachuting, paragliding, and horseback riding are available. This location's distinctive beauty makes it a year-round must-see destination for travelers.
What To Do In Solang Valley?
1. Mountain Sports
For good reason, the Solang Valley is known as Himachal's adventure sports hub. In the winter, a vast open space in Solang (which may have been a meadow previously) becomes the focal point for enjoyable activities such as snowboarding, skiing, quad-biking, and riding a snowmobile. Other sports, like zorbing and paragliding, are available during the summer.
2. Paragliding in Solang Valley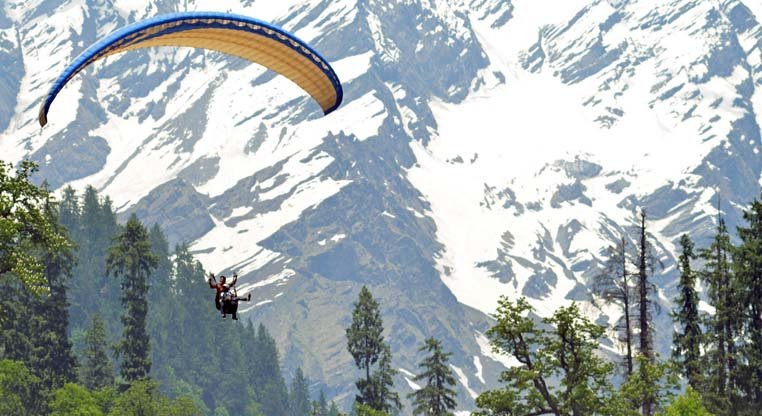 One of the most popular, well-known, and simple adventure activities in Solang Valley is paragliding. You essentially sprint over a cliff with an instructor at your back and glide down while taking in a bird's-eye view of mountainous terrain.
Paragliding is divided into two levels. The first one is shorter and takes place at a lower level. The take-off point is in Kothi Village near the gorge, and the landing point is in Solang Village.
If you wish to go on longer and higher rides, however, start at the end of the Gondola ride (ropeway). This ride will last approximately 6-7 minutes. You will need to use the ropeway to get to the jump site as there is no other way.
3. Solang Valley Gondola Ride
The Gondola ride is another thing that you should not miss while visiting Solang Valley. The cable car carries you from the valley to the peak of Mt. Phatru, which is 3200 meters above sea level and serves as a paragliding launch pad. In a distance traveled of 1.8 kilometers, it gains over 500 meters in altitude.
4. Skiing in Solang Valley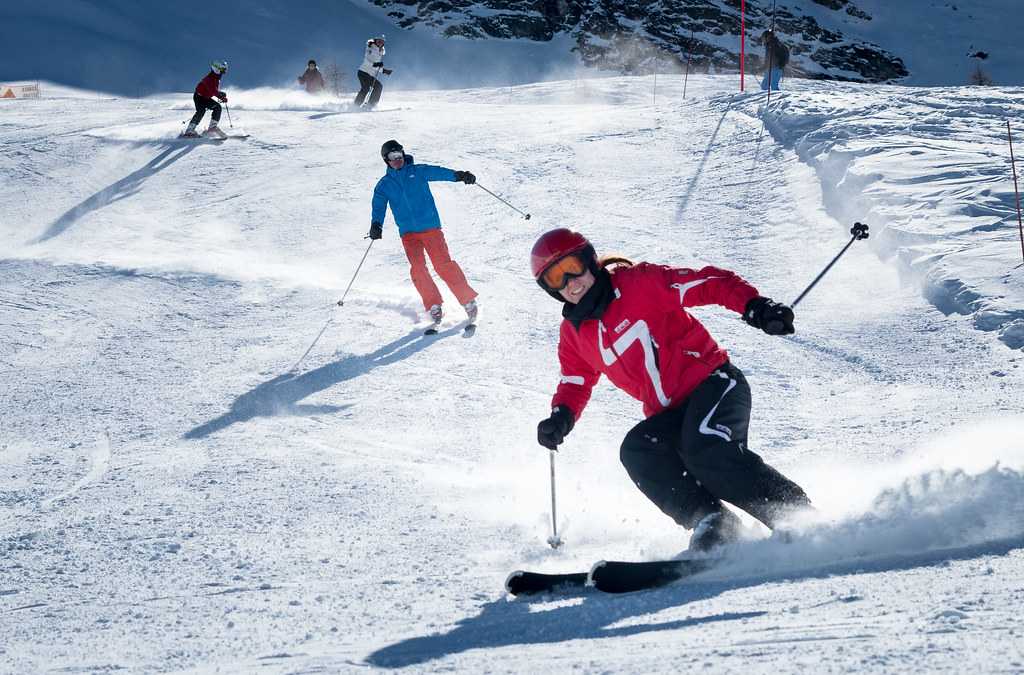 If you're visiting Solang Valley during the winter and there's lots of snow, you should try skiing. A deep coating of snow covers the valley in January, transforming it into a fantastic skiing location.
A large number of serious and professional skiers attempt it down the 500-meter slopes of Mt. Phatru. You can try skiing on easier slopes and in the valley itself if you're a beginner or a regular tourist.
5. Zorbing
What exactly is Zorbing? To participate in this activity, you are enclosed inside a large translucent ball and driven down a slope. Then, in a sphere, you tumble down the side of a little hill or slope. This, too, is available at all times of the year.
You tumble down on the snow in the winter and smooth grass in the summer. You don't even have to go anywhere to participate in various activities, such as paragliding, skiing, zorbing, and snow scooters. Take a trip around the village and you'll be approached by several local tour guides advertising their services. Choose the one that appeals to you.
6. Camping in Solang Valley
If you want to go camping, you can do so at Solang Valley as well. In and around the valley, there are a number of camping options (all around Manali actually).
The majority of them are located along the banks of the Beas River, and you can choose one based on activities, location, and facilities. However, do not make a reservation in advance. After you arrive, check out a few campsites and choose one with the best location as well as facilities.
7. Anjani Mahadev Trek
In the Solang Valley and Manali, this is one of the short and simple treks. The overall distance covered is around 3 kilometers, and it will take you 45 minutes to an hour to complete. The journey begins at Solang Village and concludes at the shrine of Anjani Mahadev. Lord Hanuman's mother Anjani is claimed to have meditated here, and indeed the temple is named after her.
A tiny stream flowing down the valley adds to the grandeur of the temple, which is set in the Himalayan peaks. The site of the Shivling, which forms on its own every winter, is a short distance from the temple. There is a waterfall nearby that freezes in the winter and produces a shivling-shaped mass of ice at its dropping point.
Best Time To Visit Solang Valley
This is a place worth visiting all year, which is exactly what makes it the ideal holiday destination. The best time to visit Solang Valley, on the other hand, is determined by why you want to go there. The lush green summers are great for activities such as paragliding, gondola rides, and more.
However, if you're a winter sports fan who wants to experience the excitement of skating and skiing, the snowy months of November to February are ideal for planning your vacation. While the beauty of Solang Valley is enhanced by the snow in December, the summers here have mild afternoons and cool mornings and evenings.
Tips For Visiting Solang Valley
• Before booking your vacation, check the weather in Solang Valley and plan your schedule appropriately.
• Depending on the season you plan to travel, bring light cotton clothing or warm woolens, as well as a windcheater.
• If you're traveling during the busy season, which is the winter, make sure to reserve your hotel well ahead of time.
• Bring a good camera and enough batteries so you can capture all of the beauty that this place has to offer.
• Bring all of your necessary medications, as well as a lamp, mosquito repellent, and accessories.
• Don't forget to get the Rohtang Pass Permit if you want to go further to Rohtang Pass.
• A few handcraft businesses sell discarded jewelry and wooden items. You can set aside some time to visit these stalls and shop as much as you wish.
Final Thoughts
Solang Valley, also known as Solang Nullah, is considered Himachal Pradesh's ideal site for adventurous sports. Parachuting, zorbing, skating, and paragliding are all available at Solang Valley, for people who enjoy the rush of excitement.
Solang Valley gets its name from a village called Solang, and Nullah refers to mountain water streams. It is 16 kilometers from Manali, India, just on the western bank of the Beas River. Solang isn't simply about adrenaline rushes. There are so many things to do in Solang Valley and every year, a lot of tourists from India and abroad visit to enjoy the wonderful activities carried out here.
Adesola Oluwafemi is the founder and CEO of Travelpediaonline. As a content writer, he has written several published articles, as well as life-changing masterpieces on various social media platforms and websites. He is an ardent knowledge seeker seeks to maximize various opportunities to grow, develop, and become productive in his world.