Chandigarh is a paradise for the foodies who seek the best epicurean experiences in a modish setting. The city beautiful is revered for its cleanliness, great food fusions, and the most happening crowd, precisely saying, a perfect destination for everyone.
Best Restaurants in Chandigarh
There can't be any happening space other than restaurants where endless giggles and solicitation unleashes itself with the most delicious bites. So, here we are mentioning some of the best restaurants in Chandigarh that are a must-visit for everyone.
1. Tulum
If you are a fan of the rooftop view with the best food scene and soul satiating taste, Tulum is your perfect restaurant to stop by. The blissful architecture and intricate taste of global cuisines will lure you straightaway.
The aesthetics and food mesmerize and gets moreish in a tiny bit of a second. Any celebration feels just right at Tulum. The awe-inspiring ambiance and succulent food options have made it one of the finest restaurants in Chandigarh.
Address: SCO 165-167, Sub. City Center, Sector 34A, Sector 34, Chandigarh
2. BitesBee – A Food Nest!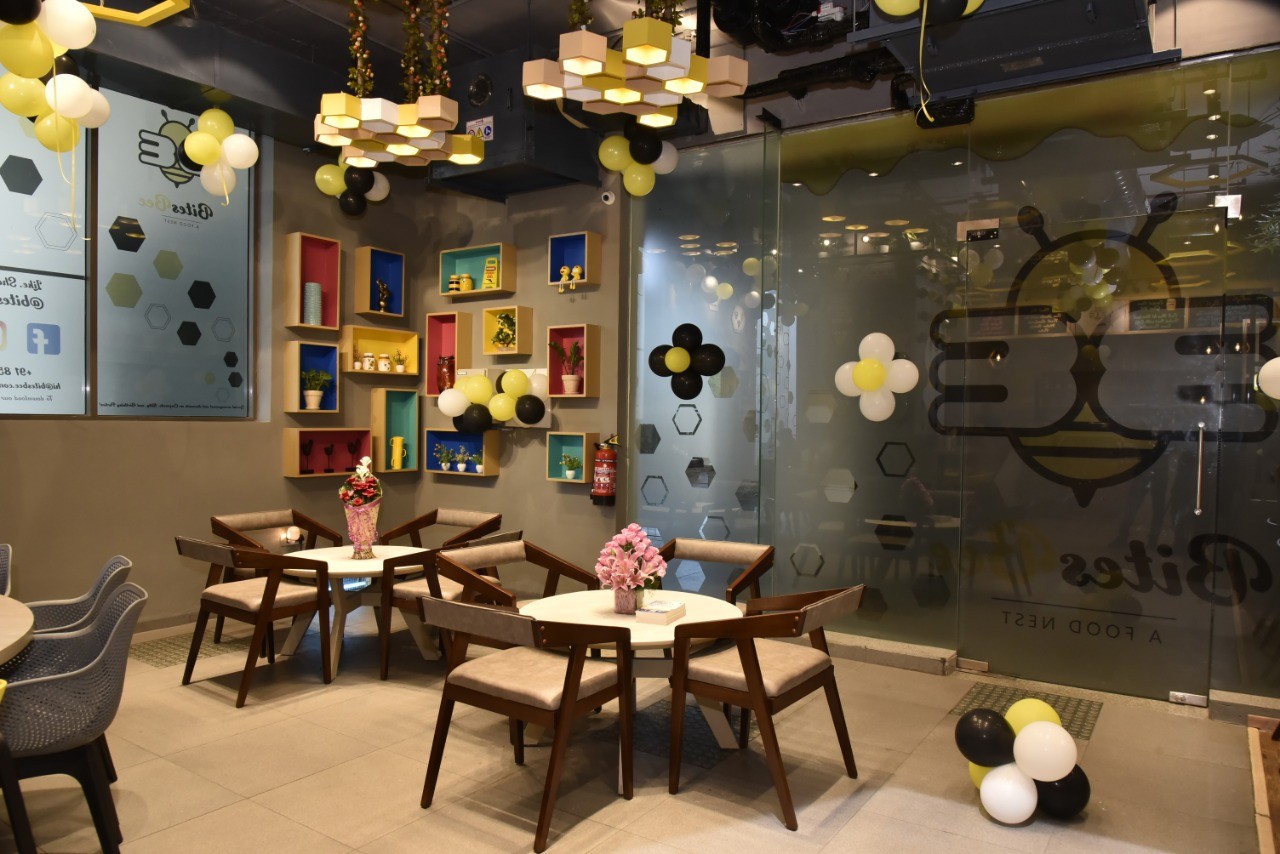 BitesBee – A Food Nest, an ideal habitat to chill and hang out with your friends and family while enjoying quality food and a pleasing ambiance. With a wide selection of food & beverages, it is indeed one of the best restaurants in Chandigarh.
The amazing thing about the place is its' top-notch hygiene standard and superior customer service that adds to the whole dining experience. It is indeed a terrific restaurant to visit when in Tricity & get amazed with an unforgettable experience.
Address: G-016, Sector-66, Bestech Business Towers, Punjab
3. Hops & Grains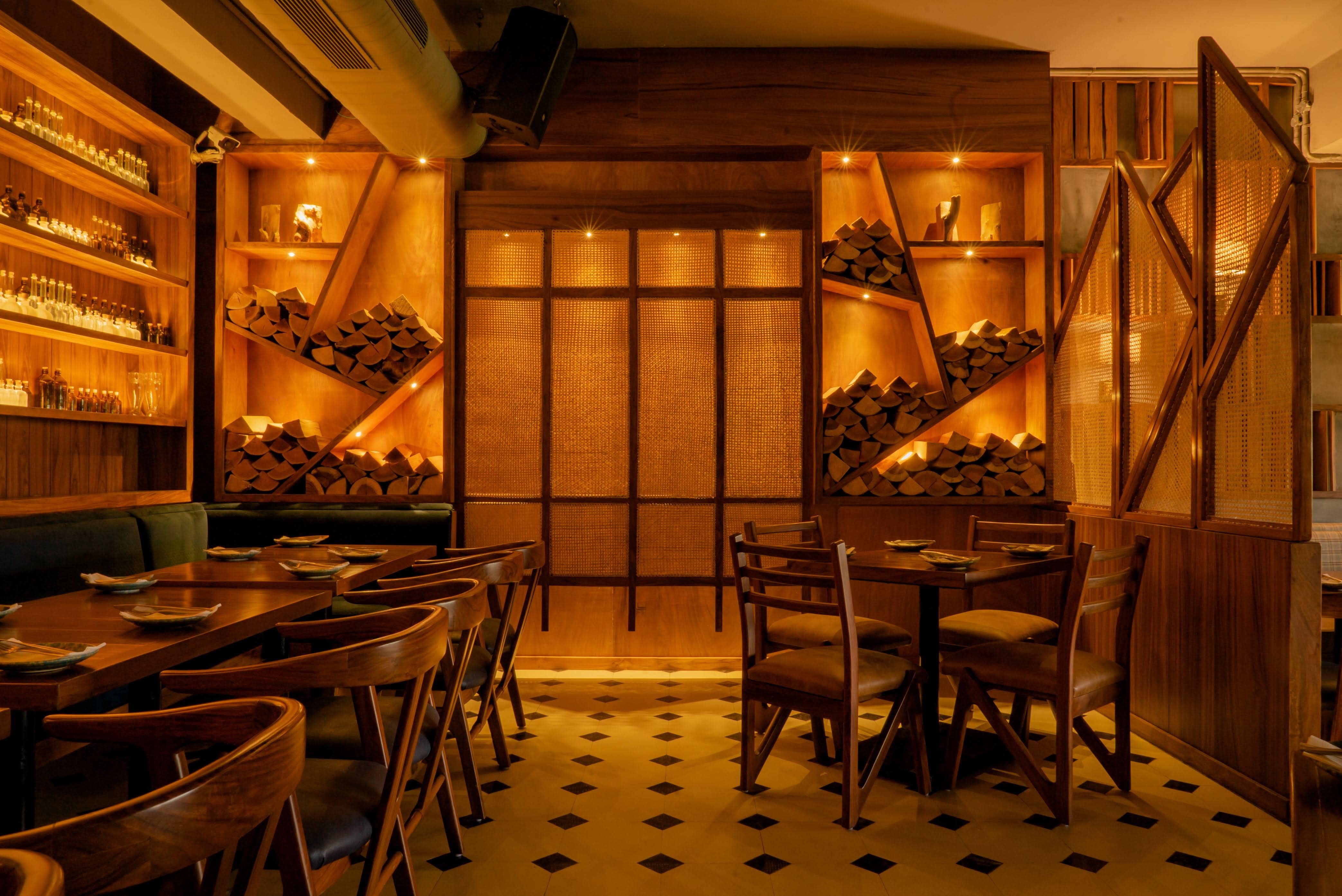 Are you hoping to have a great weekend in Chandigarh? Well, keep your hopes high because Hops & Grains is here to make it happen with freshly brewed beer and lip-smacking food choices. This effervescent place with a modest interior will become your favorite place to hop onto every now and then. From finest happy hours to mouth-watering snacks, everything here is classic.
Address: SCO – 26, Sector 79, Sahibzada Ajit Singh Nagar, Punjab
4. Urban Cafe- Hyatt Regency
Urban Cafe is a modern address for the classic pals looking for a winsome experience. The premium hospitality here is more than just a regular restaurant service. The spellbinding scenes will make you guilty of staring at the chic interior and forgetting everything for a while. The food scenes include a wide variety of Middle East, Western, Indian, and Asian cuisines that no one can resist.
Address: 178 Hyatt Regency, Phase 1, Industrial Area Phase I, Chandigarh
5. Pal Dhaba
For the folks who are die-hard fans of simple and homemade food would certainly acknowledge the good some of palak paneer. If global cuisines can't seem to satiate your hunger it's time to simply move to the spell-binding cuisines of North India.
The hardcore non-vegetarians find their safe place here with a one-stop destination like variety such as mutton curry to seekh kebab and so on. However, vegetarians don't need to lose their heart as cheese tomato, shahi paneer and baingan bhartha will put you in awe surprisingly.
Address: SCO 151 & 152, Sector 28 Market Rd, Sector 28 D, Chandigarh
6. Virgin Courtyard
To thrive the localities of Chandigarh with a Mediterranean feel, Virgin Courtyard brings the noticeable themed restaurant in the city. The quaint yet rustic setting becomes the center of attraction for everyone. If you are looking to curate memorable moments with your dear ones, Virgin courtyard is a strong recommendation.
The crystal blue and white reminisces a small town of Europe. Tiramisu is a chef's signature dish that you've got to try if you've got a sweet tooth.
Address: SCO 1A, Sector 7-C, Chandigarh
7. Brooklyn Central
Have you ever wanted to try all the loaded and mouth-watering American snacks after binge-watching all the Netflix high-school series? If yes, The Brooklyn Central is the best place to stop by for you as it serves the vibe of the perfect state. The must-haves of the restaurant include Mac N Cheese, Red Velvet Cheese, and Mexicano pizza. The luscious taste holds something special to surprise everyone with.
Address: Elante Mall, 178-179, Purv Marg, Industrial Area Phase 1, Chandigarh
8. Social
Social is one of the most fabulous food places to visit in Chandigarh because of its work & play venue. The witty quotes on the wall and a room filled with zest are all you need for a chill weekend. The bizarre seating options compels you to lighten your mood and feel nostalgic about your childhood.
To enjoy a big range of snacks with some hard drinks to lighten your mood and get your spirits high with some hard drinks, Social is an ideal restaurant to stop by.
Address: SCO 37, Madhya Marg, Sector 7-C, Sector 7, Chandigarh
9. Casa Bella Vista
An exciting address of effervescent vibe is all we crave to spend our leisure time. Casa Bella Vista is that address where you won't regret spending your time. Not only the vibe but global food choices sum up a wholesome vibe at Casa Bella Vista.
The freshly made pizza in the wooden oven is an exceptional food scene that sets the mood right for the day. The captivating view and warm milieu seem perfect to be posted on your IG feed.
Address: Udyan Path, 533, Azaadi Rte, 10D, Sector 10, Chandigarh
Conclusion
These are some amazing addresses to consider for having a delicious and scenic experience in Chandigarh. From food to vibe everything falls in place perfectly here and people of all age groups can be at ease here.
Radhika Sharma is a marketing master and a food aficionado whose heart skips a beat whenever she sees food on the table. She is currently working with BitesBee- A Food Nest, bee-themed restaurant in Mohali. BitesBee is setting the foot in the restaurant industry and causing a stir with their ultimate taste of Indian & foreign food options.